Welcome to the site of Toke Odin
Upcoming/recent concerts, projects etc.:
October 2015 and onwards
: Working on footage from Myanmar, hoping to produce a film on heroin abuse and choir singing, among other things
Info on my card game Animal Game Cards (link)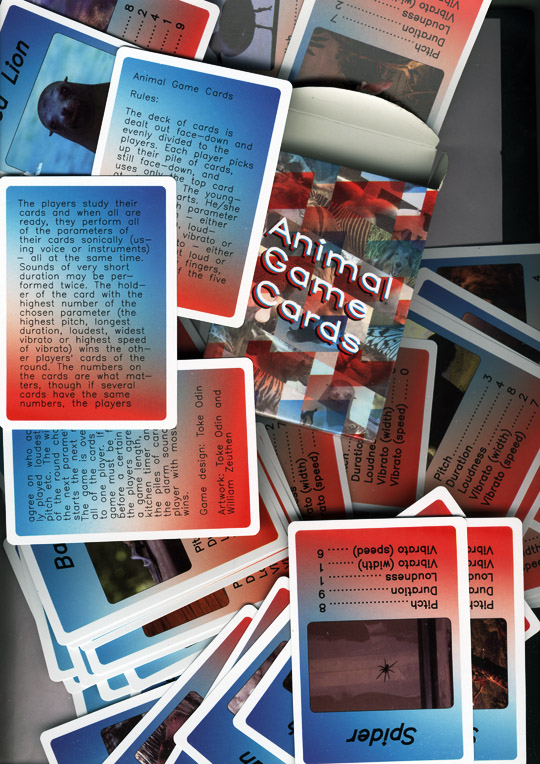 Sounds and frequency analysis of different objects for a collaboration with the Norwegian embroiderer Ann Rasmussen (link)
---
Updated content on the site:
Afternoon, Friday, August 28 - evening, Saturday, August 29, 2015
: Orø-døgnet. 24 hours+.
Photographs and programme here
June 13, 2015
:
Sound installation in J.C. Jacobsens Have, Cph.
Sound file, "Four ideas for choir"
Sheet music/instructions for "Four ideas for choir"
January, 2015
:
Written conversation with the composer Lars Kynde (in Danish)
Small text on my concert in Halmlageret based on a talk at "Frankensteins Lab", a forum for talks and discussions
September 26, 2014
:
Concert in Halmlageret, Carlsberg, Copenhagen
September 12-13, 2014
:
Exhibition in the Matrix Building, Carlsberg, Cph.
April 8, 2014
:
Concert in the Rotunda of Axelborg